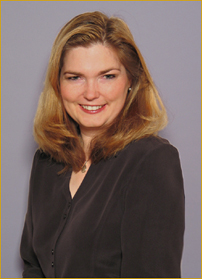 Ruth is founder of The Polytech, a private high school that continues working with students through age 26 to assist with the tranistion to college, career, and adulthood. Through one-on-one and small group instruction, programs are customized for each student and integrate hands-on career pathways instruction and college credits into the high school's graduation requirements. Neurodiverse students are welcome!
Ruth is also the founder and principal consultant at Huma Education Services, LLC, a private practice providing services and support to college students as they transition into higher education and more independent living. She can assist students to recognize and request accommodations in college and the workplace and to overcome social, financial, and other barriers that arise while attending college.
Originally, Ruth Wilson founded Brightmont Academy (formerly EA2) in 1999, an accredited private school implementing a one-to-one instruction model for students in grades 6-12. Ruth served as Executive Director, overseeing expansion into three campuses within Washington State to prove the model and then assisted as it was replicated into multiple states and renamed Brightmont Academy. She left the organization after 19 years and it has continued to grow, now operating in seven states, Arizona, Colorado, Georgia, Illinois, Michigan, Minnesota, and Washington.
Ruth is a certified principal in Washington State and a Board Certified Educational Therapist with extensive experience customizing instruction for individual needs, specializing in supporting students with anxiety and executive function issues. She has served as a board member for the Washington Branch of the International Dyslexia Association (WABIDA), and has presented at conferences and other events for several organizations, including the Association of Educational Therapists, Children and Adults with Attention Deficit Disorder (ChADD), the International Dyslexia Association, and multiple public and private schools.
Ruth Wilson grew up in the Midwest, attending public schools. She was a National Merit Scholar and graduated ranked number one in her high school class. She earned a Bachelor of Music cum laude degree in piano performance from the University of Tulsa in Tulsa, Oklahoma. While still enrolled in college, Ruth began teaching music at a small private school and discovered her passion for education. She began a master's program concurrently to earn teacher certification. She earned a Master of Arts degree in education from the University of Tulsa, with some coursework completed at the University of Washington as one of four students awarded Visiting Graduate Student status by the University of Washington in that year. Ruth completed a postgraduate educational leadership program through City University in Renton, WA. She also completed all professional requirements necessary to become a board certified educational therapist (license number 10164). She has helped over 5,000 students experience success and has personally signed hundreds of high school diplomas.